Here are more casserole recipes I have found as I was scrolling through pages.....
Breakfast In A Cup
Ingredients
1 24 oz. bag of shredded hash browns
2 tsp salt
...

1 tsp pepper
2 tbs oil (I use olive oil)
1/3 cup shredded cheddar
Bacon bits or 8=10 pieces of cooked bacon, crumbled
Eggs
Extra shredded cheddar
Muffin tin

Instructions
Take your bag of hash browns and mix in the salt, pepper, oil and 1/3 cup shredded cheese.
Divide amongst the cups in your muffin tin, making sure to grease tin beforehand.
Bake hash browns at 425 degrees for 15-18 minutes or until toasty.
Once they're finished, take them out and lower the temp of the oven to 350 degrees.
Crack an egg into each of the cups
Top with bacon and a sprinkle of extra cheese
Bake at 350 degrees for 13-16 minutes (or until the eggs are as firm as you like them).
Slide a knife along the edges to remove from pan when cooled.

More Breakfast Recipes:

http://myhoneysplace.com/

category/favorite-recipes/

breakfast/
See More
Italian Chicken and Rice Casserole
http://eatathomecooks.com/2010/03/italian-chicken-and-rice-casserole.html
Chicken, black bean and conrbread cobbler
http://auntbbudget.blogspot.ca/2013/08/chicken-black-bean-and-cornbread-cobbler.html
Rotisserie Chicken in the Crockpot
Rotisserie Chicken in the Crockpot
Prep Time: 10 minutes
...
Cook Time: 4 - 6 hours

Yield: unknown

Karen shares this ingenious idea for making your own rotisserie style chicken with your crock pot. Simple and so very welcome during these too hot to cook days of Summer!

1. Wad up balls of aluminum foil and cover the bottom of the crock pot.

2. Wash and season your chicken. I used BBQ seasoning.

3. Bake on low until the chicken is done. I sort of lost track of how long mine baked, but if you can simply pull a leg off easily, it's done usually.

*FOUND at Momspantrykitchen. Mom's note: I would suggest about 4 hours on high, or 6 on low for a 3-5 lb chicken.

Join us here for more every day fun, tips, recipes, weight loss support & motivation
Peggy's Skinny Friends

SWEET HAWAIIAN CROCK-POT CHICKEN
2lb. Chicken tenderloin chunks
1 cup pineapple juice
1/2 cup brown sugar
...
1/3 cup soy sauce

Combine all together, cook in Crock-pot 6-8 hours...that's it! Done! *B*
Grands!® Pepperoni Pizza Bake
http://www.pillsbury.com/recipes/grands-pepperoni-pizza-bake/a3d058ba-4746-4ed6-932f-4d7af3d913cd?nicam4=SocialMedia&nichn4=Facebook&niseg4=Pillsbury&nicreatID4=Post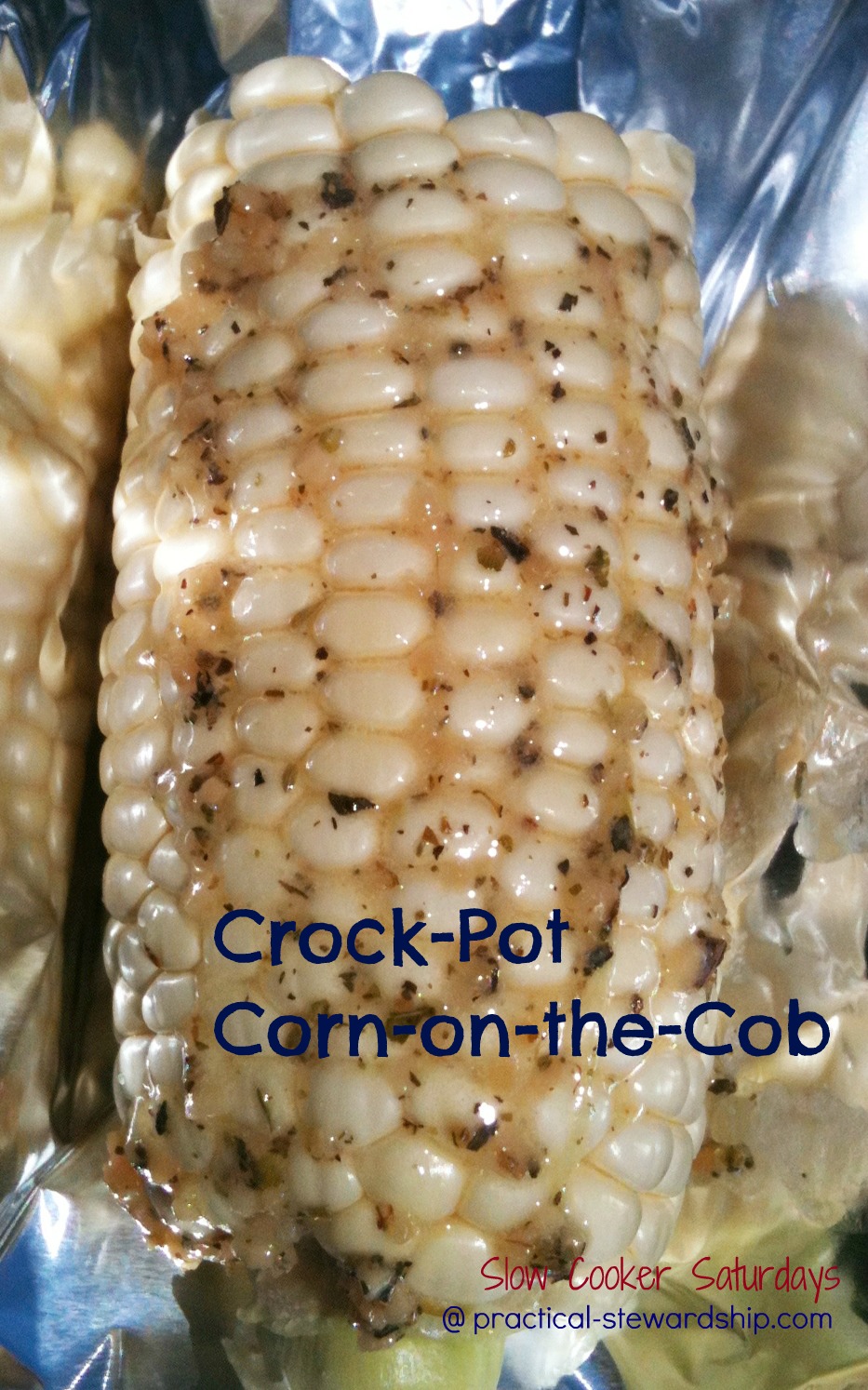 http://practical-stewardship.com/2012/05/26/crock-pot-corn-on-the-cob/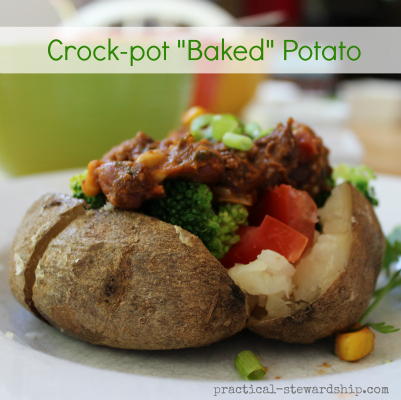 http://practical-stewardship.com/2012/02/04/baked-potatoes-in-the-crock-pot/
Chicken Tostada Casserole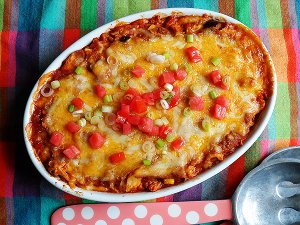 http://www.allfreecasserolerecipes.com/Chicken-Casseroles-Recipes/Chicken-Tostada-Casserole
Crock pot Bacon Cheeseburger Soup!
http://livinglifeofriley.com/crock-pot-bacon-cheeseburger-soup/
http://www.pandpkitchen.com/2012/03/09/wicked-chicken/
Chili Dog Casserole
2 (15 oz) cans chili with beans (I like Hormel Hot & Spicy)
1 (16 oz) package beef frankfurters (I prefer Ball Park)
10 (8 inch) flour tortillas (the fajita sized ones)
1 (8 oz) package Cheddar cheese, shredded
...

Preheat oven to 425 degrees. Bake for 30 minutes, sprinkle with cheese and bake for another 10 minutes.

Spread 1 can of chili and beans in the bottom of a 9x13 inch baking dish. Roll up franks inside tortillas and place in baking dish, seam side down, on top of chili and beans. Top with remaining can of chili and beans, and sprinkle with cheese.

Crafting & Fun Ideas For Mommy & kids



Beefy Slow Cooker Tater Tot Bake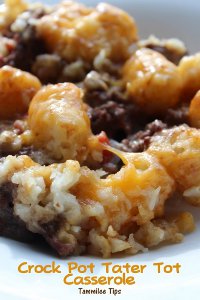 http://www.tammileetips.com/2013/02/crock-pot-tater-tot-casserole/


Not really a casserole, but more of a side dish...



Cracker Barrel Hash Brown Recipe

1 (2 lb) bag of frozen hash brown potatoes

1 can cream of chicken soup

1 cup shredded Colby cheese

3 TBS of margarine

...

1/2 cup of sweet onions (chopped fine)
1/8 tsp. of pepper
Mix together and bake at 350 for 1 hour.




Easy Pierogi Casserole

This casserole looks like lasagne, but tastes just like real, classic, creamy delicious potato, bacon and cheese pierogies
Grits Casserole With A Kick!
http://groundbeefbudget.com/2012/09/grits-casserole-with-a-kick/
This one isn't really a casserole, but good enough to make the list, and not expensive when peaches are in season and cheap.
Peachy Salsa Chicken
Ingredients:
4 boneless skinless chicken breasts
1 jar salsa ( mild or hot-your preference)
...
1 small onion chopped
1 green bell pepper chopped
2 ripe peaches- peeled, sliced and diced
1/8 c. sugar
Salt and pepper to taste.
Directions:
In a sauce pan combine all ingredients except for chicken, salt & pepper. Heat & simmer for 5 minutes. Place chicken in a dish (salt and pepper chicken if desired). Pour salsa mixture over the chicken. Cover with foil and bake at 350 for 35-45 min. This would also be great cooked in a crockpot. Serve with rice .
Posted by Frugal Mom
Dollar Store Ranch Chicken Recipe
I'm sorry I do not know where I got this recipe from, or I would give credit to that person. I do know that it is yummy if you like food with a little kick to it. I made it as a freezer meal, so we have had it a few times now. I love this dish!
Dollar Store Ranch Chicken
8 ozs. cooked macaroni (I used 16 oz to make it go farther and a little less then 2 lbs of chicken)
1 to 2 lbs of shreded cooked chicken
1/2 cup hot sauce (I used Frank's because it was on sale)
1 can evaporated milk (12 oz can)
6 oz. shredded cheese - your choice
1 packet of ranch dressing mix (I used my own homemade mix)
1. Preheat oven to 350f
2. Mix hot sauce, evaporated milk, dry ranch dressing together in a bowl.
3. Add macaroni, chicken and cheese.
4. Spray a casserole dish with non-stick spray. Pour all ingredients in.
5. Bake for 15-20 min. until warm and the cheese is melted.
I separated mine into 3 separate casserole dishes for baking. This made the perfect size portions for my family and so I could have one and freeze two. It was a real hit with the hubby!
slow cooker ranch cream cheese chicken
http://www.pomanmeals.com/slow-cooker-ranch-cream-cheese-chicken/