Old TV into a fish tank... soothing just looking at the picture.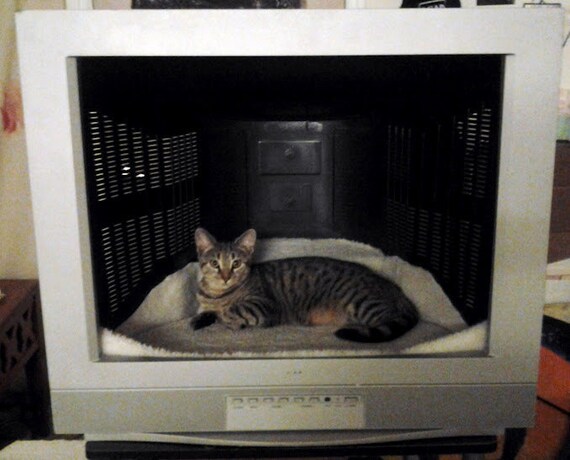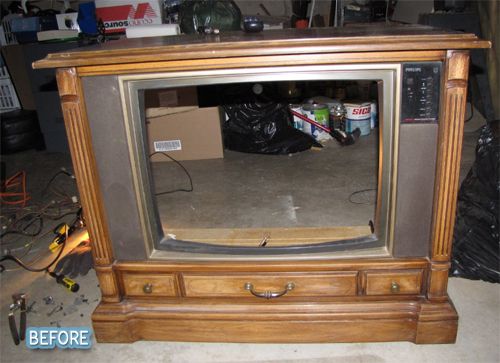 pet bed from tv cabinet
www.betterafter.net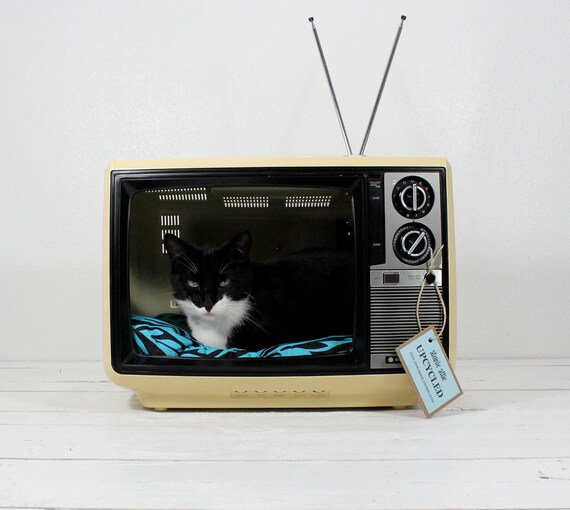 Upcycled Vintage Sanyo TV Pet Bed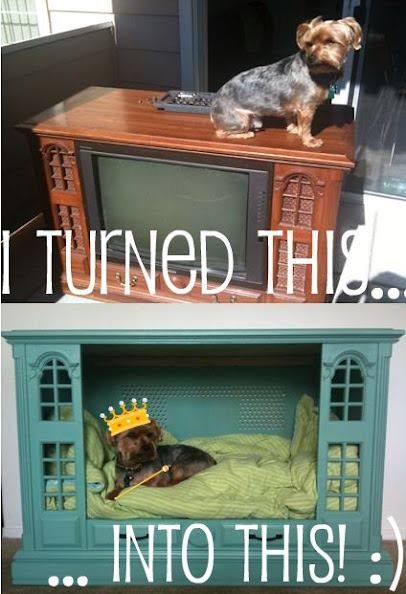 If you have a large dog, then an
old computer monitor
probably won't serve as a dog bed. Sara Alleman does, so she used an old television set that she found for free on Craigslist. It looks like a simple refinishing project -- unless you want your dog bed to be cable ready.
Link
-via
cecilia